Vol. Jurassic Park No. Eighteen, at least
Happy Post Valentine's Day with Chocolate yummies long gone but there's still a happy smile on your face? Guys, if you scored chocolates too, do you enjoy the nuts and chews just as much as your significant other? With the result you want to see a romantic comedy? Put extra butter on your popcorn? Wear sexy boxers? Or not?
Do you have chocolates stashed in hidden places in the house to be unhidden when the world seems a bit on the dark side and need a little lift, or, more importantly, when life is beautiful and needs to be celebrated? Or just any time at all if you chance to see a stray chocolate-covered caramel and your hand can't help but reach for it? Always hand to mouth, really fast because someone might be close and no way do you want to share despite how much you might love that other person who's really close now and just might try to guilt you out of a bite or steal it outright?
It's weird, the Super Bowl seems an eon ago (well, not if you're an Eagles or K.C. fan). I know, I know, it was an unfortunate penalty near the end of the game that didn't leave enough time for the Eagles to try to get down the field to score. But in living memory don't you remember many of the Super Bowl games had questionable calls? And strange endings –- remember the Seahawks/Buccaneer Super Bowl when the Seahawks had the game won and Wilson threw an interception on the Bucs three-yard-line giving the Bucs and Brady the game? I'll never forget the look on Brady's face – total dejection, then Butler's interception, and Brady lit up like a roman candle.
February is a tough month, all in all, being pared down to a mere twenty-eight days with an afterthought addition of another day when February went on strike. So little time to score great things, and that's why, finally, Valentine's Day was invented, to give February a lift, to give it some gravitas and self-worth. Honestly, I don't think February really cares about the Super Bowl, ah, but chocolate? Talk about a touchdown. February gets to gloat over its bigger monthly sibs.
Catherine Coulter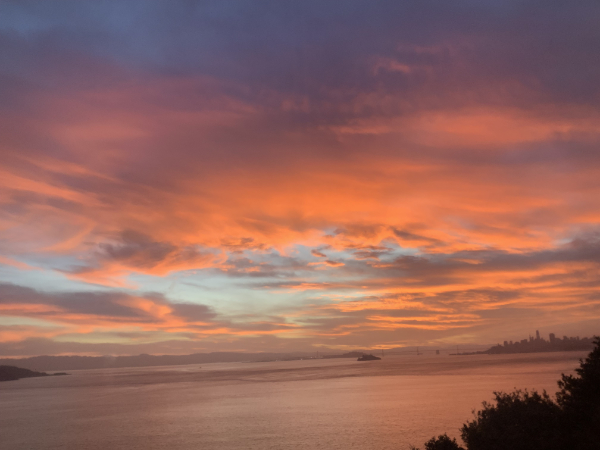 Awesome sunrise over Oakland Hills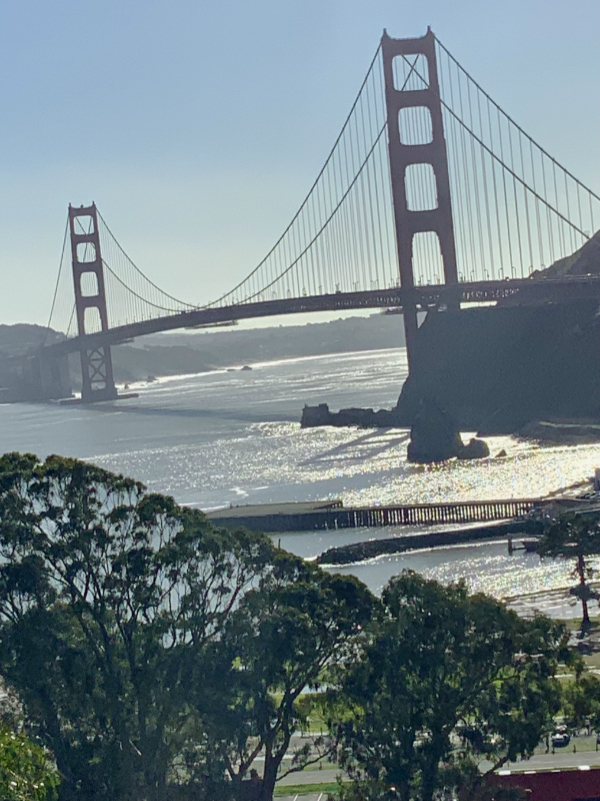 Incredible Golden Gate from Cavallo Point ridge