Vol. Go No. Figure
All my Halloween decorations are up and spooky (well, really more cute than spooky). Do you personally go all out, maybe carve a trio of pumpkins, buy your favorite candy believing (truly) you'll save it for the night of the 31st? Sorry, ain't no way that's going to happen and if you get right down to it, who cares? Halloween is all about fun, yours and the little ghosts and witches who knock on your door. (It doesn't hurt to scare the crap out of them too).
We just got home from a ten-day New England driving vacation with good friends. (And remarkably they're still good friends) The leaves, folks, the gorgeous leaves, everywhere you looked, reds, yellows, the occasional evergreen stuck in and water water everywhere. And old covered bridges and lovely towns (e.g. Woodstock, Vermont, Belfast, Maine), and all the individual shops with very cool stuff. For the very first time in my life I tasted maple fudge — be still my heart and who cares if the thighs are pulsing? Below is just a sample of the gorgeousness of the leaves. Also, if you want to see more photos from the trip, they're on Instagram and Facebook.com/catherinecoulterbooks.
Halloween Treat!!!! The 6th Grayson Sherbrooke novella, The Alarming Disturbance at Holyroodhouse, is out the 25th in ebook only. And the price? A mere $2.99. Cover is below — we waited for Halloween since this is an especially scary ghost story. I do hope it'll shiver your timbers.
NFL Football is already up to Week 7. If you're with me on Facebook you know we have a football pool and the winners get prizes after the Super Bowl — now, I wonder, can you possibly guess what the prizes are?
Don't forget to buy your favorite candy again just before the 31st--
Catherine Coulter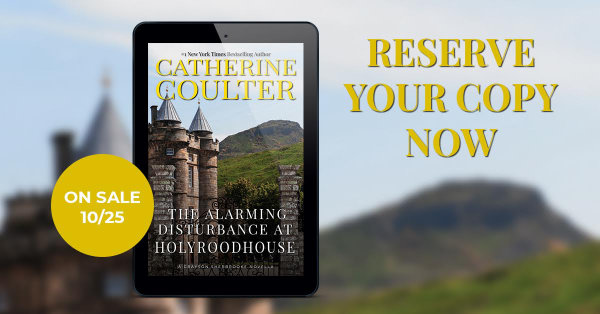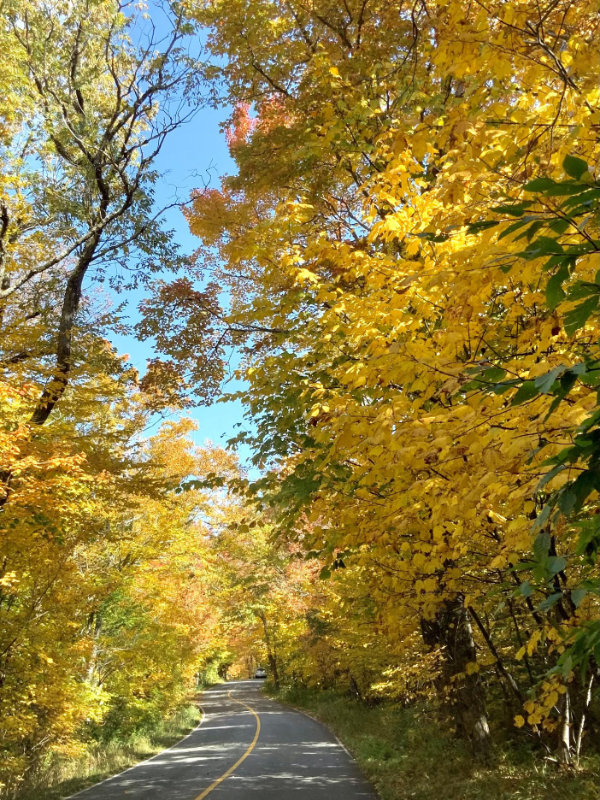 Somewhere in New England