Vol. Kick No. Butt
Book Cover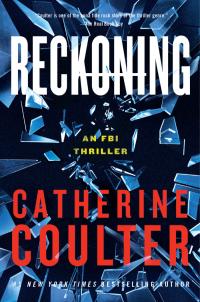 The 26th FBI suspense thriller with Savich and Sherlock, out Aug. 2nd.
We've already passed the 15th of March so it's too late for me to warn you about possible gnarly Ides tripping you up or pissing you off or making you crabby.
The upside of the Ides is they signal Spring. Wisteria is blooming wildly outside my front door, the roses and crocuses (love that name) are considering getting prepared to make their appearance, you're walking daily, with the sun on your face, the surefire method to bring down your blood pressure, and YEA -- keeps you combat ready. This is a possible Ide: eating more because you're virtuous on the trails.
Who can forget March Madness? So many upsets and new stars in all the Sweet Sixteen college teams. So, indoor sports are back with twenty thousand yelling happy fans, how Sweet It Is indeed.
A mini-vacation to Monterey and Carmel -- as you might know, Carmel looks like a picture postcard. I'm convinced there are Elf Night Squads making sure every square inch is covered with flowers, on the lookout for the smallest scrap of anything not organic lurking in the greenery. Maybe there's a sub-squad of elves who wash down the cobblestones (Yes, cobblestones) so the next day I can kick down, looking for fun and feel groovy.
Here's a photo of the Monterey coastline from the helicopter ride - talk about impressive and magical and best of all we didn't crash in the water where the sharks are kicking down the Gulf stream, looking for food and feeling hungry.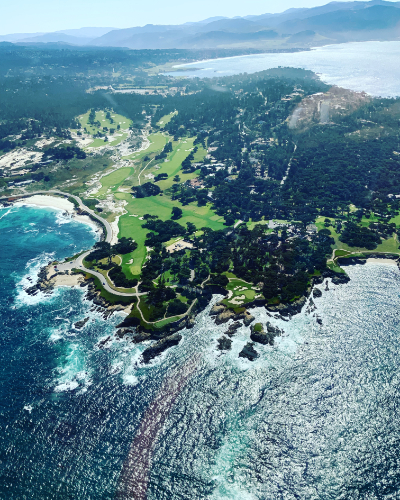 Looking down at 17-Mile Drive and Pebble Beach -- pretty awesome.
Good bye snow for all of you above Florida and bring on blessed spring.
Catherine Coulter