Vol. Sun No. Screen
Middle of the summer. Already.
Since we flew from one hub to another, we didn't have the merciless delays or the soul-crushing cancellations. We prayed we were improving our odds by booking a very early flight, better chance of taking off within two hours of purported departure time, which in turn meant we arrived to our hotel in Cape May, NJ, had time to order a pizza, figure out the TV, all before watching the WARRIORS BEAT THE CELTICS IN GAME 6 AND BECOME NBA CHAMPIONS OF THE UNIVERSE For THE -- count them -- FOURTH TIME.
Back to the beginning -- Even at 5:00 a.m., the airport was bulging with travelers, all of them, just like us, hopeful, fingers crossed, promises to a higher power to be not-too-late for a connection, or CANCELLED, a word that conjures up the center of a black hole from which there's no way out. So, I hope you got to where you wanted to go and didn't want to kill someone or drop in a heap and weep, then kill someone.
The OBX (Outer Banks) yearly family reunion, 44 very happy souls (they didn't fly, they drove) plus children and pets, went superbly, all smiling faces, lots of birthday cakes from Tulio's, lots of sunning and swimming and lots of shopping. And NO DRAMA. Did I mention mountain ranges of food?
One last little whisper in your in your ear to travel directly to your brain: You ordered RECKONING (26th FBI thriller), right? And have all your friends? All your family? Bribed all the neighborhood pets who have pull with their humans?
If you answered yes to all of the above, you're golden and you move up in the line to win a ticket for a black hole-cancellation extraction.
Happy Bastille Day --
Catherine Coulter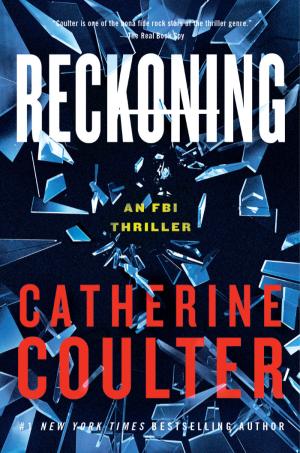 Coming out August 2nd