Vol 345, No. 678
Guess what? It's the Fall equinox on Saturday the 22nd. My understanding is that everyone is required to line-dance into the woods, find a clearing, build a small, safe bonfire, strip off all clothes, and do-si-do around said small, safe fire and chant full-bodied to the heavens to celebrate the changing of the seasons. This will include pleas for no more hurricanes, fires, floods and any other assorted nasty events. Everyone on board? I heard you – what sort of music? Well, line-dancing and a good romping do-si-do makes me think of Willie Nelson. That good with you?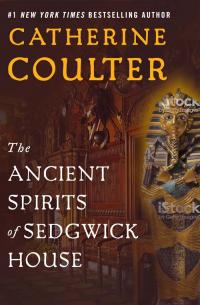 Some very cool news: The third Grayson Sherbrooke Otherworldly Adventures novella – THE ANCiENT SPiRiTS of SEDGWiCK HOUSE – is out in ebook only (not print) on the 30th of October. I think I was the very first one to pre-order it because a couple of balloons went up and I heard a loud WAY TO GO. So, when you pre-order, what will happen? Maybe a hallelujah or even a trip to the race track with the opportunity to lose your shirt. I gotta say The Ancient Spirits – or simply TASOSH -- might be my favorite novella so far – the children are a hoot and what happens when Grayson picks up an ancient Egyptian golden cuff – ah, it's a mind-bender. One nugget you don't know: Last spring I visited the Lake District in England and picked Bowness-on-Windemere for the setting of TASOSH – I made it as accurate as possible, but I have to admit I did lie just a wee bit in the novella. When I was there it was cold and rained every single minute. Luckily for Grayson and his crew, the rain gods took a vacation (for the most part).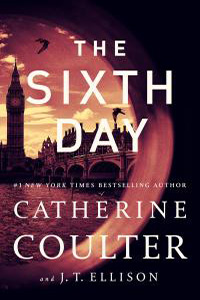 The trade paperback of THE SIXTH DAY, the 5th BRIT in the FBI thriller, is out on November 13th. If you missed the hardcover and ebook, or simply prefer the trade size (it's bigger an easier to read) you can pre-order it as soon as you finish this newsletter, not before.
Since NFL football began, I've wrapped about 30 Christmas presents, my yearly ritual. Yes, there's been talk of commitment (not the good kind), lots of eye rolling and head shaking. But you know what? The Christmas wrap and bows are so pretty, all gifts artfully arranged (by moi of course) in the bedroom. I'll send you a video when all three hundred thousand (more or less) gifts are be-wrapped and be-bowed.
If you do plan to get naked and do-si-do in the forest, do go with good friends and maybe get a shot of tan at the salon before Saturday night.
Happy Equinox –
Catherine
| | |
| --- | --- |
| | |
| Peyton: Is that anchovies I smell? | Eli: I am one scrumptious 18 pound burrito. |