Vol. 667 No 992
Every three years I havea photo shoot in Los Angeles with the incomparable photographer Charles Bush. Everything went too well – like when is the other shoe going to drop? Like on-time airplanes (gasp with surprise), hotel beautiful even though the rooms were spooky dark, staff friendly, good Mexican food down Wilshire Blvd across from SAKS, everyone at the studio in top form, and ready for fun, and finally, amazingly, the L.A. traffic wasn't any worse than usual.
Let me tell you about Rodeo Drive – I like to check it out whenever I'm in LA. Okay, here's the real skinny: There were scads – yes, absolutely, scads – of gorgeous young nubile women wearing from skirts to jeans, to short shorts, commando. Beautiful blond hair fluffed out, sexy boots, and it's 81 degrees. I also had a real treat: two little girls with mom, both wearing mink-lined boots (Yep, mom or nanny mentioned the mink aloud). So, if you want an out-of- orbit experience, if you want to go to Mars (with gravity and sort-of breathable air included), if you're a guy who admires a gazillion nubile young women, take a jaunt down Rodeo Drive (not the side streets, they're much more of this earth.) Oh yes, the tourists are easy to spot: they're all admiring the nubile scenery.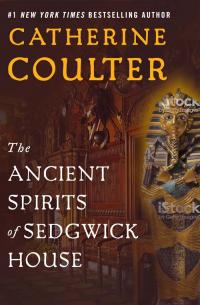 Now it's Halloween and I'm giving you not only one treat, but TWO TREATS: Are you ready? (sorry, nothing nubile included) Here we go:
1) If you haven't read my first two Grayson Sherbrooke novellas (ebook only) then you get to order not only the first two but now the brand new third novella – THE ANCIENT SPIRITS OF SEDGWICK HOUSE. Take a look at this mysterious cover – makes you wonder what's going on, right? And yes, this Grayson Sherbrooke adventure will zing your brain and explode your imagination. If you haven't pre-ordered it (and I have browbeaten you about this already), it's okay, just be ready to press LET ME HAVE IT NOW button on October 30th – perfect creepy fun reading for Halloween.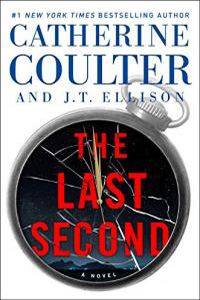 2) Drum roll please – Here's your second treat -- the cover of the 6th BRIT in the FBI thriller series, THE LAST SECOND, out in March. Talk about wild and wooly, strap yourself in: Picture your search helicopter struck down by a rogue wave, picture your truck sliding down a hill in a sea of mud in the middle of a typhoon, imagine a nuke exploded high above the earth, causing an electromagnetic pulse that will bring civilization to a standstill (no more computers, no more communication, no more food in three days -- anarchy), and then, if that's not enough, polish it off with the thought of finding an ancient legendary treasure believed lost to mankind.
And if that's not treat enough for you, here are photos of my two demando cats, Eli and Peyton, already enjoying Halloween kibbles (wild salmon).
If you want to see my Halloween decorations, go to Facebook.com/CatherineCoulterBooks, there's a video beginning with my new skeleton on a swing on a door.
Do not forget, all goodies consumed on the 31st are calorie free, healthy for your heart, and make you want to do the Charleston. And best of all, guilt free.
Happy Halloween -- Catherine
| | |
| --- | --- |
| | |
| Peyton: I heard something! Who's there? Who's there? | Eli: I don't care who's there. Bring it on, puppy dog! |