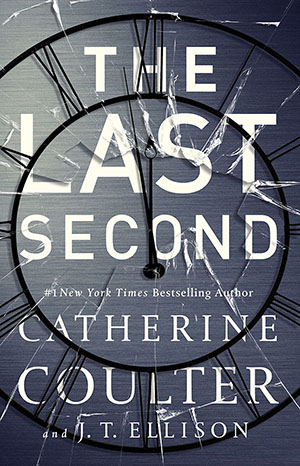 Vol. 229 No. 017
What a wonderful month, not only do we have Thanksgiving around the corner with -- count them -- 3 football games, you're also happily ordering up and wrapping Christmas presents, one of my own favorite pastimes. Let me help you out here: the ideal small gift for someone you really like is THE LAST SECOND, the trade size of Nicholas/Mike's last outrageous adventure. Trade size is cool because it's easier to read. The print is slightly larger, the book is slightly bigger, and the spacing between the lines more generous. If you're thinking stocking stuffer, this is a winner. The icing on top? A wee bit of chocolate attached. Talk about being the favorite relative/friend.
Maybe, perhaps, you missed my October newsletter? Please nod vigorously, show me your disappointment. My excuses are primo: Hudson River Valley vacation with a visit to the Sleepy Hollow cemetery and West Point – amazing; then we move on to terrible fires up north with power outages for at least four days (its first call for big duty and of course the generator broke down). All in all, quite a time, but thankfully, everyone is back in the saddle again, including yours truly.
Do me a favor, when you're seated around the turkey and stuffing with friends/family, each of you say out loud what you're thankful for. You might find yourself surprised.
Happy Thanksgiving,
Catherine