Poor February, a meager, nearly scrawny month of the year. It's barely hanging on to month-dom. Let's do something for weedy February, something awesome, something significant, something majorly fun, so February gets to enjoy our active brain-time for at least one year. Let me know what you decide to do if you join this program to Immortalize February.
EVENT: If you choose to lionize February, one way to begin is to count me as your majorly fun. I'll be speaking at the Savannah Book Festival on Saturday morning, meeting and signing books afterward, Feb. 17th (www.savannahbookfestival.org). I'm sure all of you remember the contractual 100 mile rule, (I believe everyone signed it – in blood) stating if you live within a circle of 100 miles of where I'm going to be speaking and signing, then it is your pleasurable responsibility to come and meet me. The Savannah Book Festival is amazing, definitely worth attending, lots of awesome authors and books to admire and bask in. I hope to meet you there.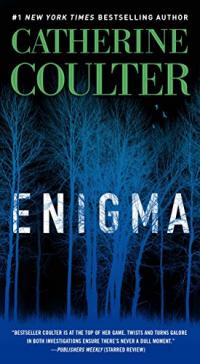 SUPERBOWL: The Eagles flew high. Congratulations to all Eagles fans throughout the universe. Did you know that "fan" is short for fanatic?
ANNOUNCEMENT: For the very first time, one of my books will be published in trade paperback (think of trade as the bridge between the hardcover and the paperback, size, cost). ENIGMA, the 21st thriller in my FBI series (with a special cover the publisher loves), is out in trade on February 27th –- If you haven't read it, go for it. Here's the cover below: Tell me what you think, email me at ReadMoi@gmail.com or come to Facebook.com/Catherinecoulterbooks.
How about these two kitten shots of Eli? Three months old, and so cute you want to wrap him around your neck – Infinity kitten.
See you at the Savannah Book Festival (or beware the SBF minions).
Catherine Coulter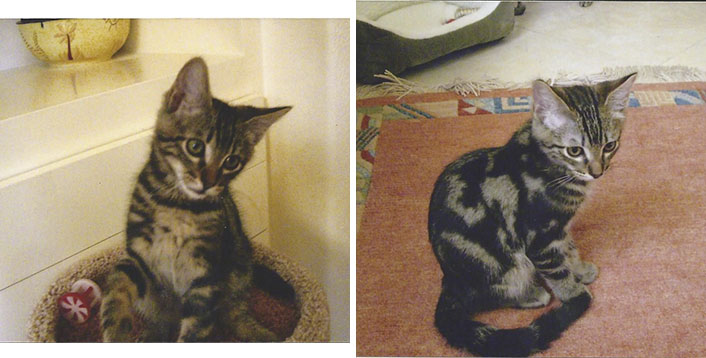 Eli at 3 months