Vol. 00 No. 99
It's still summer, right? But it's already happening – no more waking up with the alarm to see lovely sunshine pouring through your window. Nope, already it's dark, dark, dark, folks, and when the alarm goes off, you think for a millisecond it must might be three a.m. I have an idea: let's form a Morning Sunlight Savings Time (MSST), submit to Congress. Would that possibly stand for anything hinky? Maybe a new government agency? Okay, no more whining, I'll just imagine what it would be like living in Lapland (without drugs), nearly nose-to-nose with the North Pole.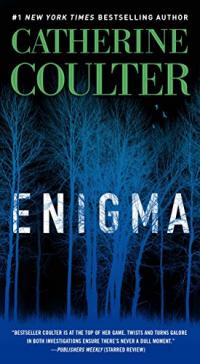 Status report: PARADOX, the 22nd FBI thriller, came in at #2 on the three major bestseller lists. Thank you if you are one of the beloved ones who plunked out the bucks to get your socks scared off and get dizzy with all the twists. If you aren't a beloved one (yet), consider the kisses and hugs Kevin (my main minion, knighted by Queen Elizabeth in younger/thinner days) will give you when you've taken the plunge. (To me, a beloved one, is very nearly a saint, so take that into account if you're on the fence, which you should never be.) Okay, one more plug: ENIGMA, the 21st FBI thriller, is out in paperback right this minute and Kevin is eager to give out kisses and hugs.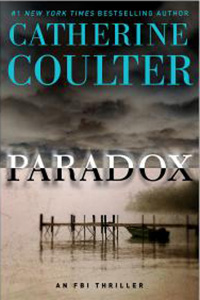 Caution: Do NOT take a cruise down one of the rivers (Rhine, Moselle, Danube) if it is HOT and if it hasn't rained. Why, you ask, all interest because you're planning one, say from Nuremburg to Budapest? Because in places there's not enough water to float the longboat. Surprise! Let's all hop on the bus and drive an hour and a half to where we were supposed to cruise in lovely languor down the Danube. And it's 99 degrees. If you're lucky, there'll be a handy longboat you can change over to (after packing, 1 1l2 hours on a bus, waiting for the new boat to clear all the gazillion locks.) Unpack, and pretend your new stateroom really isn't a cosy 81 degrees despite keeping the glass door firmly shut. Second caution: If there has been LOTS of rain (around mid-May when the snow melts) the rivers might be too high for the boat to go under the multitudinous bridges. So, my advice: Nah, not right now, the wound still too gaping. Just pay attention to what's been happening with the weather. Don't follow in my disastrous boat-steps.
Off next week to London, then to Cornwall (family, always fun). Going to see the Harry Potter – The Accursed Child. It's in two parts: a matinee then a 2-hour break for Mexican food (yes, in London, along with a warm English beer) then back to the Palace Theater for the second part at 7:00 pm. Gotta say, excitement is starting to bubble. As for the weather, last week it was supposed to be back to English weather (cold and rainy as opposed to HOT and dry nearly all summer). Found out now it's supposed to be upper 70's and lower 80's with NO RAIN. Please, please, don't be England, just this once deliver what you're predicting. I'll let you know. As you might know, I'm now on Instagram (CatherineCoulterAuthor) – follow me, got some cool pics going.
Something nifty: Send me any question you have about PARADOX using ReadMoi@gmail.com. I'm going to answer questions in a fun, unexpected way.
Two more weeks, folks, before the kids are out of the house and back in the slammer, so you want to get out there and do something exciting, yes, even stimulating, breathtaking, rousing -- If this comes about, let me know by private email.
Catherine
| | |
| --- | --- |
| | |
| Peyton: I could've been a brilliant cat-strato way back in the day. | Eli: Gotta sniff out my new house.... |