Vol. 573 No 683
Happy Mid-Summer:
Did you chow down on BBQ and potato salad on the Fourth of July? Did you play hoops and watch kids go shrieking with laughter down the plastic water slides, and then night came and the clouds parted (except here in San Francisco) and you saw amazing fireworks? Here, I've got to say the chowing down was vigorous and loads of fun, and at least we had a lot of firework noise, blasting bangs seemingly out of the fog that probably drove a lot of human and animal critters wild. You remember what Mark Twain said, "The coldest winter I ever spent was a summer in San Francisco." It's certainly true this summer. Sigh.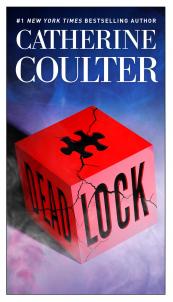 Now for a little more fireworks: DEADLOCK, the 24th FBI thriller, is out in paperback on the 27th of this month. So, if you failed me and didn't get the hardcover (that's okay, you're not a bad person), then you're in luck. DEADLOCK paperback has a different cover that's pretty cool (take a look below). Then, of course, I will top off your summer with the new hardcover VORTEX, out August 10th, which the vast majority of you very fine readers will grab up immediately that awesome Tuesday if, that is, you weren't super amazing and pre-ordered it.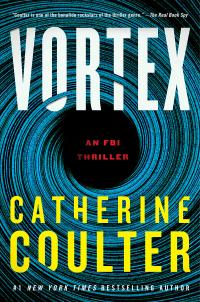 Back to Sausalito. It's great to see visitors filling the local businesses and restaurants, laughing, admiring the view over the Bay to San Francisco. So many visitors are walking the Golden Gate Bridge - in shorts, freezing their butts off because it's summer after all and it's warm everywhere, right? Repeat after me: "The coldest winter" - etc. So, do come back and never forget the layers.
Our large family yearly event at the OBX (the Outer Banks) was memorable, Tulio's
cakes were amazing and pounds were added. The weather was warm, but not blistering hot. There were no masks worn inside the houses since only those vaccinated were invited. As a matter of fact, the island was crowded with visitors and no one that I ever saw wore masks both in and out of stores. The family reunion was great after the two-year hiatus.
Wherever you're off to, have a blast and don't forget your sunscreen and your excellent beach books.
Catherine Coulter