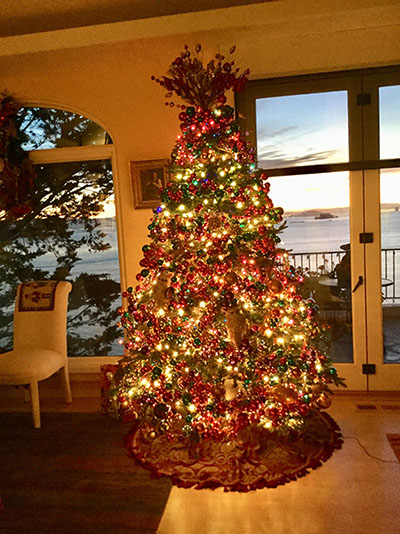 CHRISTMAS NEWSLETTER 2019
Not to be believed. Our teenage decade will shortly turn into the Roaring 20's. Do you think the clothes designers will zoom back to the 1920's and skip another revisit to the sixties? Please. Headbands, silk stockings, low-belted dresses. showing, gasp, the knees? Can you imagine the fun dancing the Charleston? And the short curly hair or the pointy wedges aka bobs? Don't you think showing a little knee would much better than a repeat of tie dye, Birkenstocks and flares aka bell bottoms?
Here's what happened. My precious sister-in-law Leslie said she didn't want to spend another Christmas in the freezing cold, dark, snowy, SICK KIDS, New Jersey. No, SHE WANTED FLORIDA. Guess what? Hard to believe but everyone thought this was a very fine idea indeed. So, most of the OBX family groupings are now coming to Ft. Myers Beach for probably a week-long Christmas holiday. Only mandatory togetherness is Christmas Eve and Christmas Day dinners. Otherwise, everyone gets to play miniature golf, throw around a football on the beach, or my favorite, sipping mai tais on the veranda, looking out toward the beautiful Gulf waters.
Any snakes lurking? Well, going to storage to dig out shorts and flip flops from the "Teen" era will be an adventure. Ah, but digging toes into warm sand, now that's a Christmas never to forget.
Many of you have posted your Christmas decorations on my Facebook page. THANK YOU, so many amazing memories all of us are creating. I don't know about you, but you gotta watch the eggnog, some people really like add some extra Christmas cheer. And what's wrong with that?
Merry Christmas and Happy New year from all of us (that includes Peyton and Eli).
Catherine