Vol 110 No 22
Happy July:
Let me say this about New York City – you either go with the flow and get into it or you go to a psych ward at Bellevue. Wall-to-wall people, lots and lots of tourists (I guess that would include me), so much noise -- in restaurants, on the streets, in the women's rooms, SAKS shoe department (area code 10022 – shoes). Talk about something your brain will remember forever: leaving the Broadway show FROZEN and walking into Times Square at nearly midnight and it's bright as day and cheek to jowl with folk, every single one talking and taking photos with their cell phones. (Yes, me too. I hope to post a short video of Times Square soon.)
My meetings with my publisher and agent were informative, fun, and exciting, everyone so very enthusiastic, everyone's goal to make PARADOX fly off the shelves. Made me feel like dancing. And the neatest thing happened: Simon & Schuster had a glassed-in bookshelf filled with MY books in the lobby entry. A photo was in order. A security guard was standing close and asked why we were taking a picture and I introduced myself. Guess what? He was a big Savich and Sherlock fan, he grinned from ear-to-ear, shook my hand, and I did indeed dance out of the building.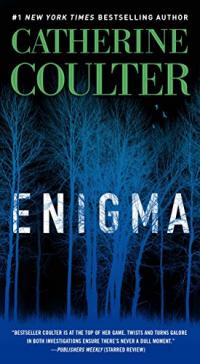 I'm now on Instagram –- yes, finally, and I'm easy to find: Catherine Coulter Author. I have four photos posted so far, two from Thrillerfest, which, let might add, left me hyped and happy to visit with so many authors I hadn't seen for a year or more. If you're an Instagramite, follow me.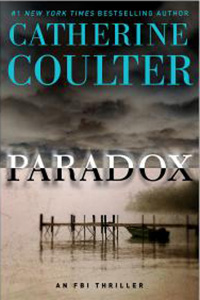 Let me tell you now about the blue Danube – I'll not be bathing in it, but I'll be cruising on it from Nuremberg to Budapest on one of the Viking longboats. Does that make me a Vikingmite? Vikingette? As to keeping in touch, we're assured they have Wi-Fi and it supposedly works. We'll see. I'll be posting photos on Instagram and on Facebook – so do take a peek at what I'm seeing.
Don't forget, PARADOX, the 22nd FBI thriller, is ready to be devoured (in no more than four sittings, I estimate) on July 31st. If you haven't pre-ordered PARADOX, particularly a signed copy from Barnes & Noble, then mama asks you to, very nicely, no enforcer minions involved. Not yet.
Also coming out the 31st of this month is the paperback ENIGMA – if you've already read it, do at least take a quick look at the cover I'm posting for you –- it's amazing, one of my favs. If you haven't read ENIGMA, well, then -- need I say more?
Why is the Danube blue? Let' waltz –
Catherine Coulter
| | |
| --- | --- |
| | |
| Eli - I'm watching you | Peyton - I'm happy you're here |