Vol. 003 No. 447
How about a Christmas party, how about having it today, in TWO hours with so much food your stomach will think Nirvana is right around the corner, and so many different desserts your thighs will pulse in rhythm with your chewing. Sound fantabulous? And then there's the gazillion presents to open by you and all your friends and you can see their eyes light up at what you've given them (please, powers that be, big lit up eyes). And singing Christmas songs and carols. And do you know what's going to happen say three hours after this incredible, over-the-top fun and food? The Warriors will play the Kings. Time for more prayers.
This is the very first Christmas, EVER, I get to stay at home and make pasties (my family's traditional holiday dish.) Pasties -- you think of Cornish pasties, right? Meat/veggie pies wrapped in pie crust -- still the most popular culinary delight in Cornwall. Okay, you could say that, but there is a difference -- mine is really good, I mean the pastry is flakey, yummy, to die for, and the innards are filled with meat, potatoes, celery, onions, and oh my, wait for this – only SALT AND PEPPER. My pasties have absolutely no root vegetables like rutabaga or turnips or parsnips, or snips as the locals call it.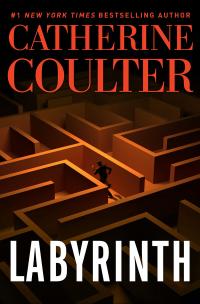 Imagine, actually opening presents on the evening of the 24th, (our tradition) not waiting to get home on the 26th (after a possibly horrendous flight, lost luggage, and not finding the bloody house key and all you want to do is collapse and sleep for thirty-one hours). So big smile –- this wondrous year we actually get to swill freely, without restraint (or restraints), munch Christmas cookies without worrying about popping a pants' button because we're opening presents in our jammies.
If you want to see a video of my living/dining room and my office (with the 300 plus presents everywhere, even hanging off door knobs) go to Facebook.com/catherinecoulterbooks). There are two separate videos. Take a gander at my tree – it blew my socks off. Tell me -- are you wearing anything on your tootsies?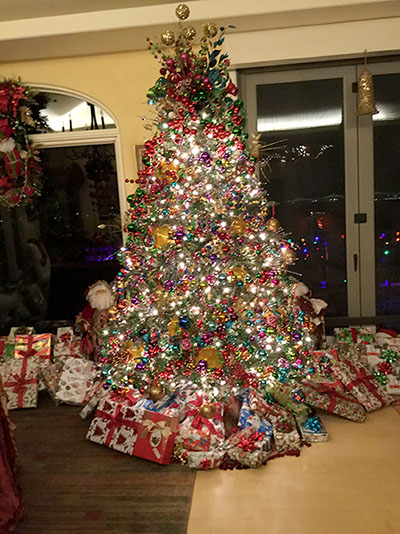 FUN ANNOUNCEMENT: Here's the "reveal" – isn't that a grand way of saying "here's the new cover" – of LABYRINTH – now, drum roll – it's the 23rd thriller in the FBI series. I can't believe it either, years of this FBI married duo saving the world, well, a very small part of it. In LABYRINTH you might wonder if Savich and Sherlock will be able to survive this super twisty confounding chase. So, tell me, would you have the guts to go after the running man on the Labyrinth cover? LABYRINTH will be out on July 30th, and you can pre-order it for all your loved ones for Christmas. (Print out the page showing their wonderful mid-summer actual Christmas gift and plunk a lovely big red bow on top.)
Come to Christmas with anticipation and joy. It's a miraculous day filled with promise and hope and you're with people you care about – don't forget the presents.
Merry Christmas everyone,
Catherine