Vol 684 No. 482
I have three very cool things to tell you --- you might want to sit down (or not).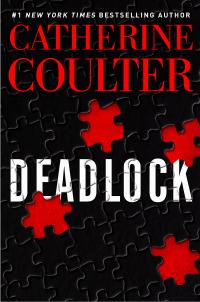 #1: The popular California State Fair isn't happening this year. What to do? How to help? You're going to love this. Author Brenda Novak is preparing a special California Fair "Box" filled with all sorts of goodies plus books from five California authors, yours truly being one of them. The cost is $75. You can order a box now at https://brendanovak.com/store/product/fairbox/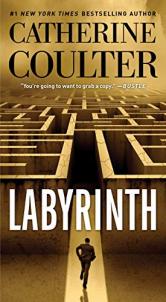 On August 25th, next Tuesday, at 6:00 p.m., California time, you can join Brenda and me for a fun laugh-fest. If you ordered a box, you'll see me signing my latest FBI thriller DEADLOCK to you personally. What's really wonderful is that 15% of all proceeds will go to the State Fair fund. I'm told there are only 500 boxes, so first come first serve. We're going to have lots of fun, so even if you don't order a Box, you'll be able to come to the party -- all the info is on the above link. If you have any questions at all, email me at ReadMoi@gmail.com.
#2: The 4th Grayson Sherbrooke Otherworldly Adventures novella is out RIGHT NOW. It's titled THE VIRGIN BRIDE OF NORTHCLIIFFGE HALL. I hope all of you have enjoyed the 11-book Sherbrooke series, and already know all about the Virgin Bride, the earl and countess of Northcliffe, Grayson's aunt and uncle. Are you ever in for a bunch of surprises. Here are all the ebook links: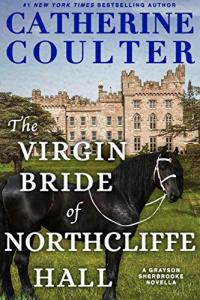 Apple: https://books.apple.com/us/book/the-virgin-bride-of-northcliffe-hall/id1527771023?mt=11&app=itunes&at=1000l337E
Amazon: https://www.amazon.com/dp/B08CZW1JPK
B&N: https://www.barnesandnoble.com/w/the-virgin-bride-of-northcliffe-hall-catherine-coulter/1137483469
Kobo: https://www.kobo.com/us/en/ebook/the-virgin-bride-of-northcliffe-hal
If you somehow missed out on the first three Grayson Sherbrooke ebook novellas, they're now bundled together. So have at it and be amazed by demons and spirits and ghosts and a young stable boy who calls himself a barn cat.
#3: I saved the best for last: DA DA -- DEADLOCK came in at #1 -- as you can imagine, lots of celebrations here, dancing, a tad of champagne, all right, more than a tad, my favorite yellow roses, Eli and Peyton purring like mad. If you want to see the incredible video of DEADLOCK on the jumbotron at Times Square -- right next to The Lion King -- be still my heart -- go to my Facebook page to see this amazing sight. Or to see the DEADLOCK book trailer go to YouTube. A joy to the eyes and those jungle drums will set your feet to tapping.
Stay safe and healthy and happy and that's got to include BBQ and potato salad. Oh dear, what I meant to say was serve up those TACOS and GUACAMOLE with thick, greasy, salty tortilla chips.
Don't forget I'll be with you on the 25th.
Catherine Coulter