Vol. Super No. Bloom
Yep, that's right, we're calling it Super Bloom — what with all the rain in California, the flowers and wildflowers are going nuts, bursting out of their leaves or buds, depending on how persnickety you are, painting the hills red and blue but not black, thankfully.
If you have a chance and any interest, go online and type in super bloom and you'll see phenomenal photos.
No one is planning on going to jail, I hope, so you got your taxes in on time unless you live in California (minus three counties who, for whatever reason don't qualify) and your taxes are put off until October. (Trick or treat?) What I don't understand is why other states like Florida, Iowa, Alabama, wow - there are too many to name - have experienced equally crappy weather calamities and they haven't gotten preferential tax treatment, not that anyone here is complaining. Why October, I wonder. I mean why not next May or maybe never? Hey, a gift-horse is a gift-horse.
GOOD NEWS FOR MOI: FLASHPOINT is nearly done, writing the third epilogue, which, might end up being only one sentence. Can anyone guess what that sentence could be? Give it a stab and if you get it right, then hey, how about a book goodie? (Sorry, has to be one of mine.) If you want to take a stab at it, go to my Facebook page or email me at ReadMoi@gmail.com.
(If too many of you guess it, I'm going to change the sentence.)
FLASHPOINT, the 27th, count 'em, 27 th FBI thriller, is going to be published ... I have no idea as of yet since I've still got to edit the book and get it in. It won't be out in August as most of you would expect, sorry, but hopefully you'll be reading it (and loving it) sometime early next year. Don't worry, you can be 1000 percent certain I'll let you know the exact day and hour.
No more pissing off your local weather minions, enough snow and puffer coat weather this year. Get out there and kick up your spring heels.
Catherine Coulter
A collection of incredible short stories introduced by yours truly.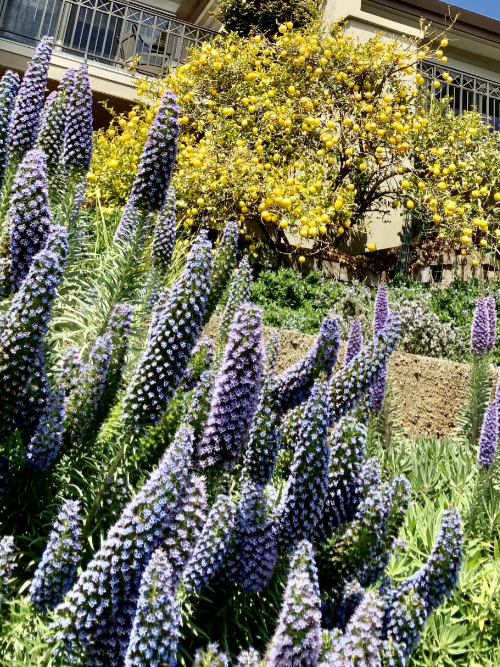 Pride of Madeira and Meyer lemons out the wazoo.